Welcome to
Lake Lure, North Carolina!!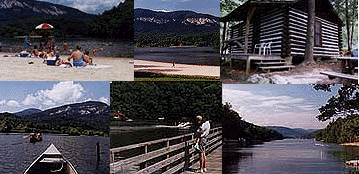 lakelureblog.com lake lure blog vacation rental
Click Here to Rent Cabins on Beautiful Lake Lure.
Official Town of Lake Lure Web-site
Photographs For Sale of Lake Lure and Chimney Rock
For more information about Lake Lure or the Village of Chimney Rock Please call the Hickory Nut Gorge Chamber of Commerce: (828) 625-2725
This web site is prepared and maintained by Jim Proctor.
Jim Proctor is a Real Estate Broker
Description of Agent Duties and Relationships
© Copyright 1997 to 2013 by Jim Proctor. All Rights Reserved. No portion of this site, including this home page and any of the separate pages, may be copied, retransmitted, reposted, duplicated or otherwise used without the express written permission of the copyright owner.