Fishing In Lake Lure
The Village of Chimney Rock and the Hickory Nut Gorge
In the Hickory Nut Gorge you will find Rainbow Trout, Brown Trout, Large Mouth Bass, Small Mouth Bass, Crappie, White Bass, Catfish, Bluegill and Sun-perch.
State licenses are required to fish in the lake and river. Don't forget to buy Trout stamps, which are also required for creek and river fishing. Also boat permits are required on Lake Lure. The Boat permits are available at the town hall (828) 625-9983.
Fishing Guide Services
Robs GuideService
Email: robsguideservice@gmail.com
Phone: 828-674-5041

Lewis No Clark Expeditions
www.lewisnoclark.com.
207 Lewis Road
Rutherfordton, NC 28139
828-223-0269
E-mail: lewisnoclark@aol.com
Guided fishing trips on Lake Lure. Hunting also available during season.
Grandday Fishing Guides
PO Box 573, Lake Lure, NC 28746
T: (828) 288-1221 F: (828) 625-9347

Pro Bass Fishing Personal Guide Service
7 Hounds Chase Drive
Hendersonville, NC 28791
(828) 693-7529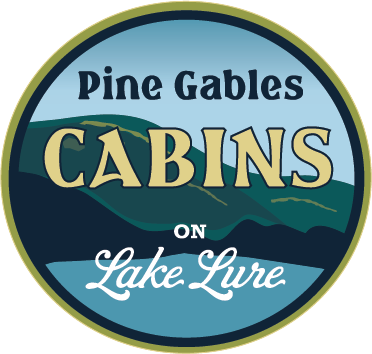 Click here for information about Historic and Romantic Log Cabins on Beautiful Lake Lure.

&copy 1997-2020 Jim Proctor. All rights reserved.
This web site is prepared and maintained by Jim Proctor.