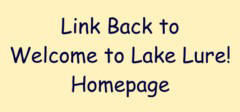 The most informative website for information about Lake Lure is www.lake-lure.com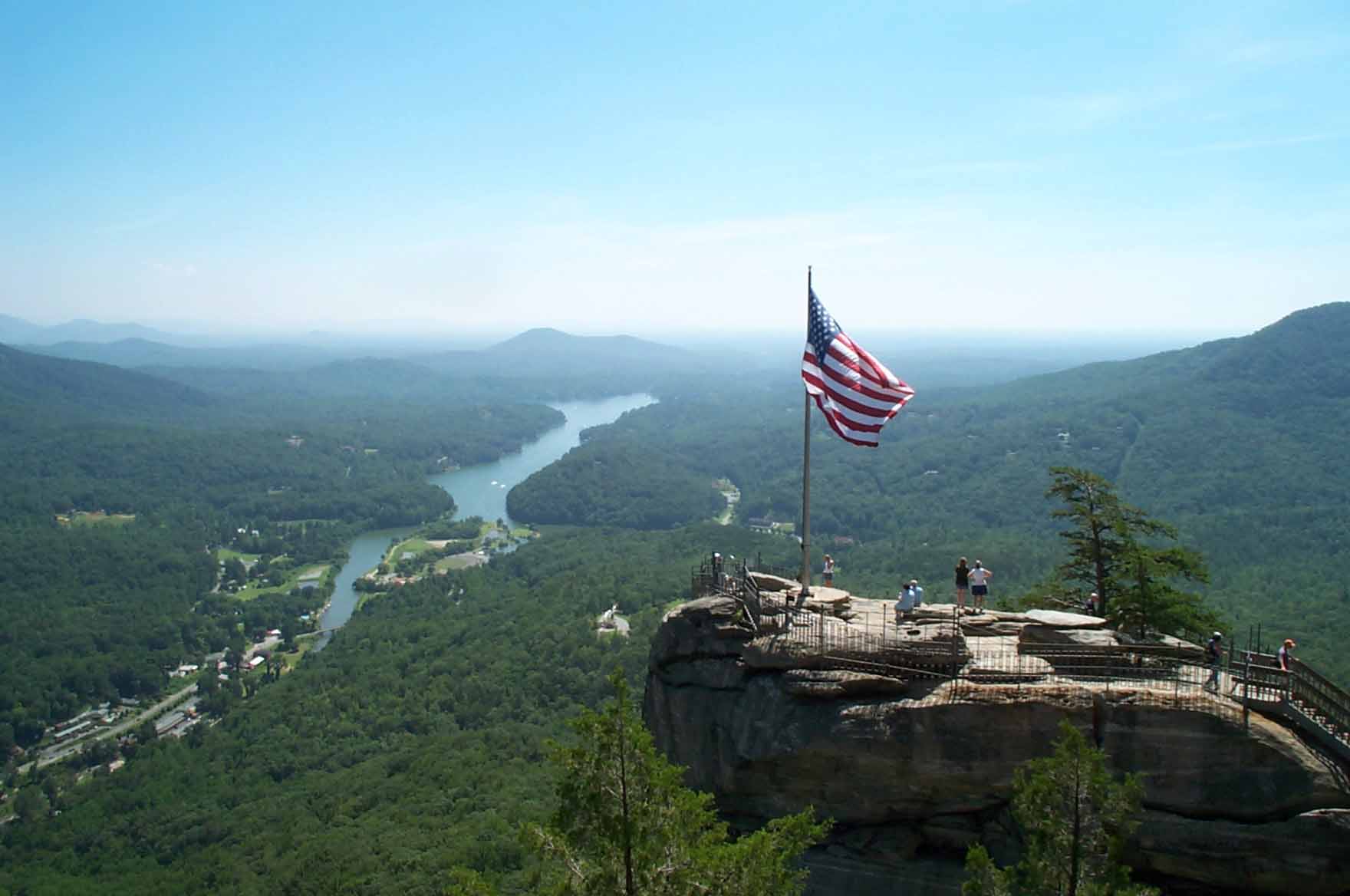 Beautiful Lake Lure, North Carolina as seen from Chimney Rock Park
The lake is approximately 720 acres, with about twenty-one miles of shoreline.
Located in Western North Carolina, Lake Lure sits in the heart of Hickory Nut Gorge. East of Asheville, the Rocky Broad River tears its way in a series of rapids down through Hickory Nut Gap. This crystal clear water flows through a valley shaped roughly in the form of a Maltese cross to make Lake Lure.
Great stretches of water, three long bays, an island of seven acres and many small bays and inlets with a background of tree clad hills and mountains.
The climate is unusually good as Lake Lure lies in the "Thermal Belt."
Lake Lure and the surrounding areas are famous for hiking, bird watching, fishing (fly, spinning, lake and river), rock climbing, skiing, shopping, golfing, swimming and boating. Click here for more information about what to do in the Lake Lure area.
Dining: From hot dogs to fine dining, there are many locally-owned restaurants. Enjoy romantic candlelit dinners by the lake, fine dining with incredible views, pubs & grilles, BBQ, Italian, Mexican & down-home on the river we have it all! Click here for a list of restaurants!
Click Here to Rent Cabins on Beautiful Lake Lure.
Photographs For Sale of Lake Lure and Chimney Rock

Please link here for our legal and privacy page.
Pine Gables Cabins on Lake Lure, NC

© Copyright 1997 to 2020 by Jim Proctor. All Rights Reserved. No portion of this site, including this home page and any of the separate pages, may be copied, retransmitted, reposted, duplicated or otherwise used without the express written permission of the copyright owner.