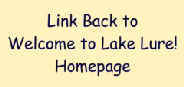 All contents copyright &copy 1996-2020 Jim Proctor. All rights reserved.
The information contained in this site was believed to be valid at the time of posting. Jim Proctor assumes no liability for damages incurred directly or indirectly as a result of errors, omissions or discrepancies. Moreover, Jim Proctor is not responsible for the content nor endorses any site which has a link from this page.
The contents of the Site, such as text, graphics, images and other material ("Material"), are protected by US and foreign copyright and trademark law. Unauthorized use of the Material may violate copyright, trademark, and other laws. The use of the Material on any other Web site or in a networked computer environment for any purpose is prohibited.
The Site contains links to third party Web sites. These links are provided solely as a convenience to you and not as an endorsement by Jim Proctor of the contents on such third-party Web sites. Jim Proctor is not responsible for the content of linked third-party Web sites and does not make any representations regarding the content or accuracy of material on such third party Web sites.
The Material may contain inaccuracies or typographical errors. Jim Proctor makes no representations about the accuracy, reliability, completeness, or timeliness of the Material or about the results to be obtained from using the Site or the Material. Use of the Site and the Material is at your own risk. Changes are periodically made to the Site, and may be made at any time.
Click Here to Rent Cabins on Beautiful Lake Lure.
Cell Phone (828) 779-3100
Jim Proctor is a Real Estate Broker
Description of Agent Duties and Relationships
&copy Copyright 1996 to 2020 by Jim Proctor. All Rights Reserved. No portion of this site, including this page and any of the separate pages, may be copied, retransmitted, reposted, duplicated or otherwise used without the express written permission of the copyright owner.