Notes about photos on the Pine Gables web site.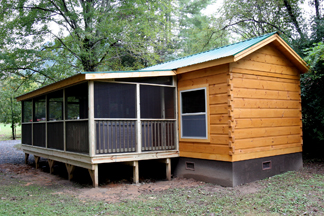 The porch is next to the cabin but it is a free standing structure.
The porch is designed and built to be a stand alone structure.
The porch roof has a strip of metal that goes underneath the cabin roof, but is NOT in any way attached.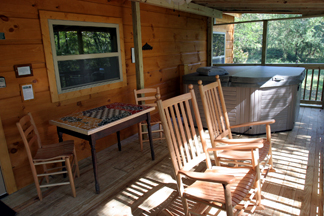 This photo shows the 4x4 post and cross beams on the inside of the free standing porch.
These porches have no structural dependence on the cabin.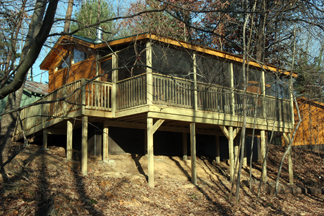 The porch and ramp are independent of the cabin.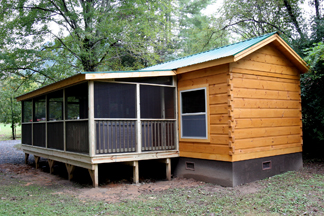 The skirting around the cabins are easily removed.
The axles and wheels are in place. The trailer tongue is still under all the cabins.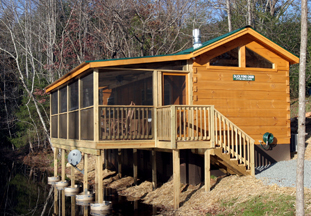 Please note that all the cabin is on dry land. The separate free standing porch is designed and built as a porch/dock.
The cabin is placed as per the manufacturers recommendations.